Deregulation of the Texas electricity market
Electricity deregulation in Texas, approved by Texas Senate Bill 7 on January 1, 2002, called for the creation of the Electric Utility Restructuring Legislative Oversight Committee to oversee phased implementation of the bill over several years. As a result, 85% of Texas power consumers (those served by a company not owned by a municipality or a utility cooperative) can choose their electricity service from a variety of retail electric providers (REPs), including the incumbent utility.  Since 2002, a large majority of commercial and industrial consumers located in deregulated areas have switched power providers at least once. The new competition has driven down prices compared to areas without deregulation.
Background
Texas has electricity consumption of greater than $24 billion a year, the highest among the U.S. states. Its annual consumption is comparable to that of Great Britain and Spain, and if the state were an independent nation, its electricity market would be the 11th largest in the world. Texas produces the most wind electricity in the U.S., but also has the highest Carbon Dioxide Emissions of any state. As of 2012, Texas residential electricity rates ranked 31st in the United States and average monthly residential electric bills in Texas were the 5th highest in the nation.
The law designated the Electric Reliability Council of Texas (ERCOT) to be the authority to oversee grid reliability and operations so as to ensure no particular buyer or seller would gain an unfair advantage in the market.
Electricity prices
One desired effect of the competition is lower electricity rates. In the first few years after the deregulation in 2002, the residential rate for electricity increased seven times, with the price to beat at around 15 cents per kilowatt hour (as of July 26, 2006, www.powertochoose.org) in 2006.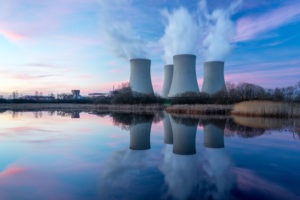 Compared to the rest of the nation, data from the U.S. Energy Information Administration which publishes annual state electric prices shows that Texas' electric prices did rise above the national average immediately after deregulation from 2003 to 2009, but, from 2010 to 2017 have moved significantly below the national average price per kWh, with a total cost around $0.0549 per kWh in Texas in 2017 vs. $0.1054 nationally, or 48 percent lower in Texas.*
New Competition
The price to beat seemed to accomplish its goal of attracting competitors , it allowed competitors to enter the market without allowing the incumbents to undercut them in price. It has also given energy consumers the ability to compare energy rates offered by different providers.  One of the benchmarks of a successful free market is the range of choice provided to customers. Choice can be viewed both in terms of the number of firms active in the market as well as the variety of products those firms offer to consumers. In the first decade of retail electric deregulation in Texas, the market experienced dramatic changes in both metrics. In 2002, residential customers in the Dallas-Fort Worth area could choose between 10 retail electric providers.. By the end of 2012, there were 45 retail electric providers. In 2017 there are 115 registerered REPs in the state of Texas.
Texas Utility/Electricity Brokers
Besides the deregulated market spawning a growing number of electricity providers, the state allows for businesses to register as Utility aggregators. Utility aggregators work as consultants and help commercial and industrial customers obtain the best electricity rates possible. Aggregators have accounts with Texas electric providers and have access to their daily wholesale pricing. Brokers are compensated directly by REPs, not the customer, brokers simply work on the customers behalf to negotiate the best price available for them. By working with an honest broker you can often get a better rate from a provider than from the provider themselves. Here at Quantum Spectrum Energy our team is dedicated to saving your company the most money on your utility costs. We specialize in reducing and optimizing energy budgets, contact us today for a market analysis and strategy report.
Environmental Impact
There are positive environmental impacts from retail price deregulation as well. The profitable and growing Texas electricity market has drawn considerable investment by wind-turbine and solar power companies. In July 2006, Texas surpassed California in wind energy production.
Due to the increased usage of natural gas immediately after deregulation, new-era energy tools such as wind power, solar installations, and smart-grid technology were greatly aided.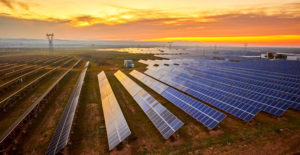 Texas' first "renewable portfolio standard" — or requirement that the state's utilities get a certain amount of their power from renewable energy like wind and solar — was signed into law in 1999, as part of the same legislation that deregulated the electric market.
If you are Green Minded, Quantum Spectrum Energy can offer products where a portion of the electricity you purchase comes from renewable sources. Quantum Spectrum believes in the environment coming first.
Reach out to Quantum Spectrum Energy and find out how we can save your company money in the deregulated energy industry.
This article was sourced in part from Wikipedia.